One phone number for everything
Everything you need comes together in one person. Your project manager in the Balearic Islands.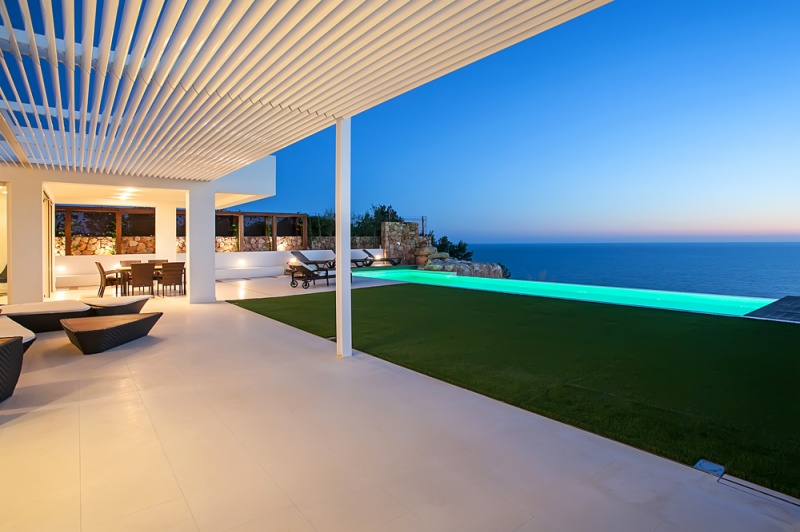 Services - Project Manager
Purchase of land and construction of houses
Turnkey projects (0 worries)
Best Project Manager in Mallorca, Ibiza, Menorca and Formentera
Just call your project manager. Make your life more peaceful. From the search of a land to the delivery of keys. We help you in every moment and we direct all your projects in Mallorca, Ibiza, Menorca and Formentera.
We coordinate, organize and manage all the phases of the project from beginning to end, right up to the key handover. In addition, we also make a financial study centred on all the economic aspects of the project and we carry out quality supervision of the final details. Likewise, we ensure that all the companies/contractors and workers involved in each project comply rigorously with the set deadlines.
To ensure that our clients are informed at all times about the state of their project, we maintain fluid and constant contact with them.
Buying a property is always a complex process in which they are essential information and professional advice and quality. Castell.law Project Management offers the service of construction surveys to facilitate the process of buying your property in Mallorca.
This type of study is the most comprehensive available, in it all accessible parts of the house are examined.
The purpose of a building survey is to identify particular problems that may exist with a property before finalizing a deal to buy and allow you to get important technical information of the property such as:
 Information on the location of the property and its legal status.

Location of adjacent properties.

Information on the type of construction and materials used.

Structural conditions.

Checking adequacy of permissions.

Existence of faults of varying degrees.

Test of moisture from the walls and results.

Test for the detection of damage to wood (moisture, woodworm …) and their results.

State of waterproofing, insulation and drainage housing.

All proposals for additional special inspections and subsequent work that may be needed on the property.
A construction survey is an assessment of the conditions of a construction at the moment, which is not a guarantee of the future condition of it, the results will provide very relevant information to help you save money and avoid problems in the process of buying a property in Mallorca .
You may wish to have carried out before buying the house, and sometimes the guy who must have made will be dictated by your mortgage provider. If you can't decide what type of survey is right for you, talk to a member of Castell.law and will be able to advise you as to which is best.
We are specialists in all aspects related to the industrial property in Mallorca and we ensure a professional, specialized and independent service. Our aim is to help you make a fully informed about purchasing a property in Mallorca decision.
We manage projects for unique buildings, as well as doing minor refurbishments in houses and undertaking complete renovations of villas in Mallorca. We carry out the project design according to the client's needs and preferences. Castell.law's principal focus is to reach excellence and neatness in the architectural design. We consider that the quality of our surroundings has a direct impact on the quality of our lives.
Castell.law works with this comprehensive vision of architecture, taking the city and the environment as a starting point, and without ever losing sight of innovation, quality and sustainability, always maintaining a creative focus that respects the environment and the dynamics with regard to the design process.
Quality, creativity and commitment are part of our signature. We develop an interior design project adapted to the aesthetics of the house taking care with lighting, the selection and placing of the furniture, the decorative elements and their harmonious place in the space. We give special importance to personalized advice and close contact until a design is found that best adapts to the requirements, personality and aesthetic priorities of the client. When it comes to selecting furniture that's in line with the clients tastes and needs, we know how to interpret those needs when choosing the appropriate option.
We have a team of professionals who are responsible for carrying out comprehensive property refurbishments in Mallorca, Ibiza, Menorca y Formnetera, from beginning to end.
In interior design our commitment goes beyond just simply selecting and installing the furniture. We work with specialized consultants who carry out their job without ignoring the wishes, expectations and aesthetic preferences of each client.